This page provides a live example related to the Group Coupons extension. See also the Documentation page for this extension.
WooCommerce Group Coupons allows to restrict coupons to group members or by role. Coupons can also be applied automatically.
Please register an account on this demo site to see how coupons restricted to groups work.
The coupon code testonly can be used if you are logged in and have joined the Test group. A button that allows to join the group will be available on this page once you are logged in.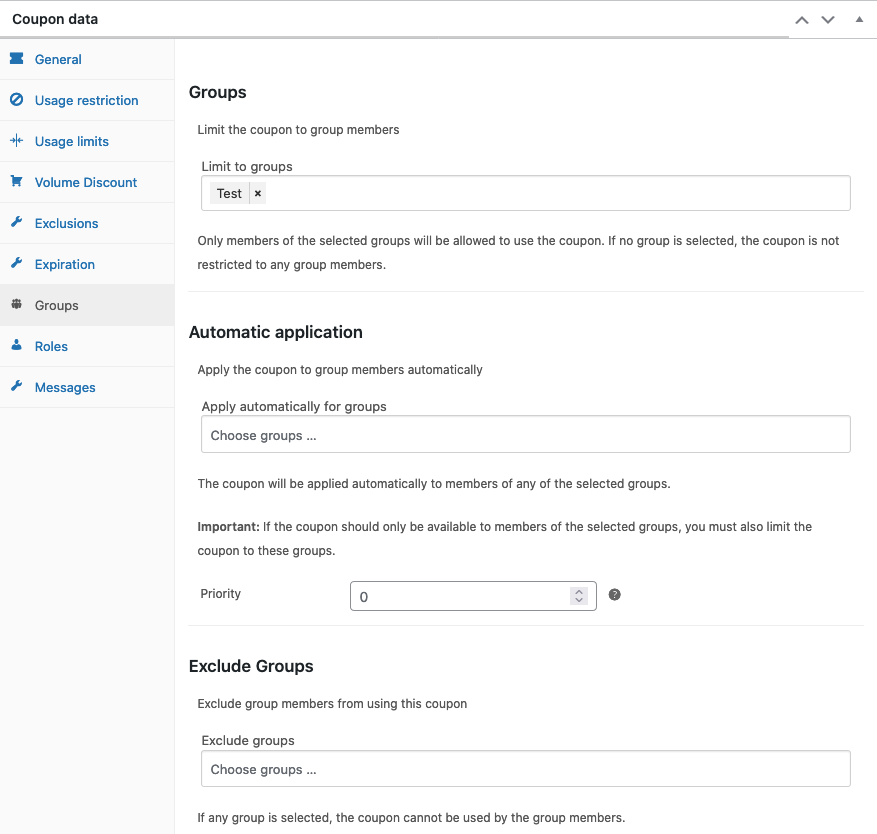 The coupon code customer can be used if you are an existing customer.